A day in the life of a TERMINALFOUR Client Support Engineer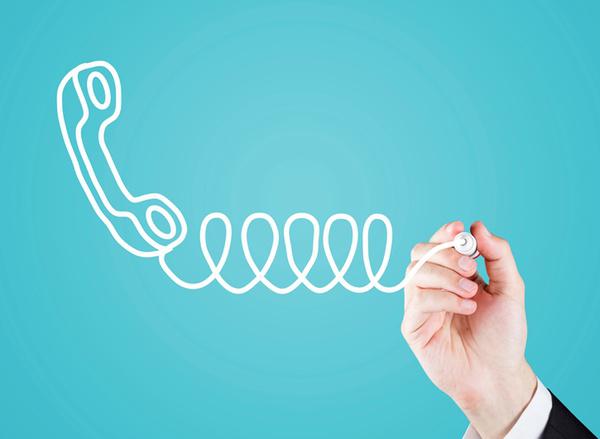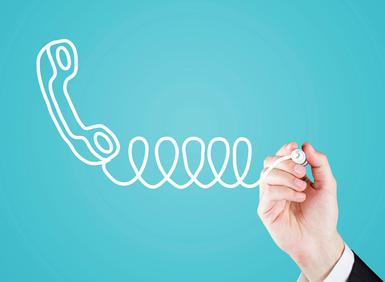 Ever thought about pursuing a career in client support but worried your day will involve you listlessly repeating that famous of phrases; "Have you tried turning it off and on again?" We're here to dispel any rumors of the sort and give you an insider's account of what it's really like to be a Client Support (Technical Software Support) Engineer with TERMINALFOUR.
Before coming to work for TERMINALFOUR most of my computer experience was varied and a bit all over the place: I knew how to use Windows and had a decent bit of experience with using Linux; I managed to build my own computers and set up both operating systems running at once on them. I had also done some coding over the years (C++, Python, HTML, CSS and a pinch of JavaScript). During the interview phase right before I started at TERMINALFOUR I realized just how important this knowledge would be right across the board and despite not being an IT expert, I know that years of tinkering with computers made me an ideal candidate.
The team of Client Support Engineers is there to solve problems; not just for clients, as the name suggests, but we also assist our colleagues in Professional Services, Quality Assurance, Research & Development, and more. Why? Well, because at TERMINALFOUR, Client Support is not your usual support position. We don't just tell people to "turn it off and on again", we dive right into the problem and dig out every bit of information we can: reviewing logs, reading stack traces, deploying code. A significant number of our clients are hosted by us, and each client server is administered by the Client Support Engineers. As de facto system administrators, the team monitors and manages servers based in the US and Europe. This is way more fun than the usual support roles offered by companies.
So how do the Support Engineers work on a day-to-day basis?
We start the day by reviewing new or ongoing issues, planning out the day ahead. Every day is different, so aside from maybe a few scheduled tasks, you never know what the day will bring. Once this is reviewed, the team has a quick meeting to go over any major problems and to bounce ideas off each other to see how they can be solved. These 10 minutes of admin is vital as it helps set up communication between us on various issues that can arise throughout the day. After grabbing a cup of delicious coffee, we sit down and start tackling the challenges for the day.

A big task that can happen regularly is a new installation or an upgrade of the TERMINALFOUR software. This requires planning days and weeks in advance, as it can mean some downtime for the client. Over the space of a few hours an engineer will keep in contact with the client as they login to their server, setup the required files, carry out database tasks, and deploy the product. Sometimes, things go wrong here, and our job is to find out what the problem is and work out a solution. These upgrade and installation tasks also require input and collaboration from the Sales Department and Account Managers, so we often work with people across many departments.

It's been said that Client Support Engineers know TERMINALFOUR better than anyone, as we come across so many use cases by almost 200 clients, for pretty much every feature and aspect of the product. When a feature stops working for a client, we can draw on experience and other cases to find a solution. Sometimes these problems can have a major impact on a client's business, and it's up to us to work quickly and effectively to review errors, logs, and even take a look at the products codebase if required. A rapid solution means happy users for the client, but for us it can mean a happy university who has confidence that their business-impacting issues are resolved as fast as possible.

More commonly we get less dramatic issues, and despite being less urgent or having less of an impact, they can often be much trickier to solve. Again, we draw on experience and knowledge for these, and they can require a team effort to find a solution. At TERMINALFOUR we don't believe in sitting by yourself and getting nowhere in working through a problem: the Support Engineers have vast amounts of experience and are experts in different aspects of our product, so it's vital that we come together, analyse these difficult problems, and find a solution as a team.

It's not all about finding solutions for clients. We support our colleagues in Professional Services, for example, when they build an entire new website for a university and run into problems. If we find a problem in the code itself, we work with Quality Assurance and Research & Development in pinning down the bug. We've built up unique relationships with each of our clients, and departments such as Marketing or Sales can come to us for advice or information they need. Client Support Engineers even work towards the development of the company as a whole, carrying out audits for international standards such as ISO 27001 and ISO 9001, and providing training on specific aspects of the TERMINALFOUR product to other departments.

With such inter-departmental and client-focused relationships being vital to an Engineer's day-to-day job, it's probably no surprise that we - and TERMINALFOUR as a whole - are quite a social bunch. We'll often grab a cup of tea or coffee and chat about what we're doing outside of work, or meet up with colleagues from other departments for lunch at one of the many spots near our office. After work, staff from every department will sometimes meet up at a local pub to wind down and relax after a productive day.

No, a TERMINALFOUR Engineer is not someone who says "turn it off and on again". It's much more interesting and fulfilling than what you might imagine a support role to be. If you like what you see, why not think about coming on board?

Don't forget to check out all our current open roles here.

Tagged:

Careers

,

Client Support

,

Company culture

Leave a comment