University of Michigan wins Move in Week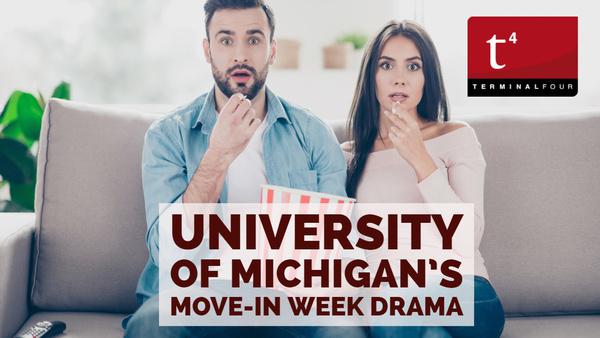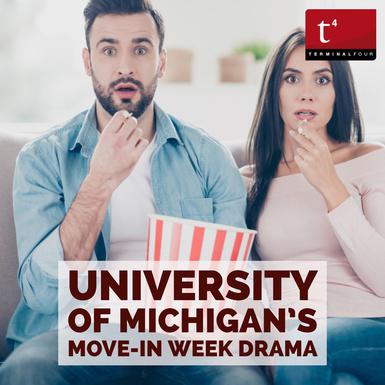 As weeks in the higher education calendar go, "Move in Week" is a pretty special one. After the lull of the summer break, Move in Week brings excitement and life back to campus. Over the past few weeks, we've been enjoying seeing all the welcome videos, photos and competitions that have been created by colleges and universities around the world. As we all know, social media can play an important role in making students feel welcome and part of their college community.
We have seen some pretty amazing Welcome videos in our time but we have to say this series from the University of Michigan has got to be our all-time favorite. If you haven't seen them, watch this immediately and be amazed by their genius!
Welcome home wonder in the wings
This video is a perfect homage to Harry Potter and that sense of excitement as he prepares to head off to Hogwarts for the first time. It features a student arriving on campus pushing her trolley of belongings, which she then pushes through a wall just like platform 9 3/4. On Instagram alone, this video has been viewed over 38,000 times.
https://www.instagram.com/p/BnUnriBnI6m/
Somewhere over the rainbow
The Wizard of Oz gets a student makeover in this video which opens to the words "You're not in Kansas anymore". The video opens in black and white and we see a student packing her bags for college. Once she arrives on campus, she clicks her University of Michigan heels and the video then bursts into color. This video boasts over 23,000 views so far!
https://www.instagram.com/p/BnZxpo5nI0z/
The one where classes start
Want to recreate the classic opening credits from Friends? Well you can, just grab some students, find a water fountain on campus and get them to jump in! This video has over 53,000 views proving Friends is still popular as ever!
https://www.instagram.com/p/BnXDxYtHwp8/
Victors 2022 Jump Street
With bike theft a growing problem on campus, the university decided to warn students to be vigilant by recreating the plot to "22 Jump Street". Two undercover cops pose as students and attempt to chase down some would be bicycle thieves. This video has over 21,000 views.
https://www.instagram.com/p/BncV9Ttn_Wy/

We can't wait to see what the team in the University of Michigan create next!

Tagged:

Moving in week

,

Current students

,

Movies

Leave a comment