Zoom has drastically increased in popularity and Universities are getting creative on the platform. The virtual background feature allows you to display an image or video as your background during a Zoom Meeting. This feature works best with a green screen and uniform lighting, to allow Zoom to detect the difference between you and your background.
Universities are using this feature to bring some familiarity to this time of uncertainty.
As most people have heard the number of zoom meetings has skyrocketed. It is usually in times of change when people become most creative. A number of universities across the world have let their creative juices flow. They have been creating Zoom backgrounds for all occasions.
Northwestern has a complete suite of Zoom background
Along with a number of other branded documents to heighten school spirit, the Global Marketing and Communications team in Northwestern has created a variety of formal and informal University-branded Zoom templates to bring a Northwestern look and feel to all your digital learning, virtual meetings, and more.
One of the featured backgrounds on their page is for commencement in 2020. They have taken the opportunity to support students who are going through commencement. They have also included the brand hashtag, therefore, broadening the reach and impression of the 2020 commencement.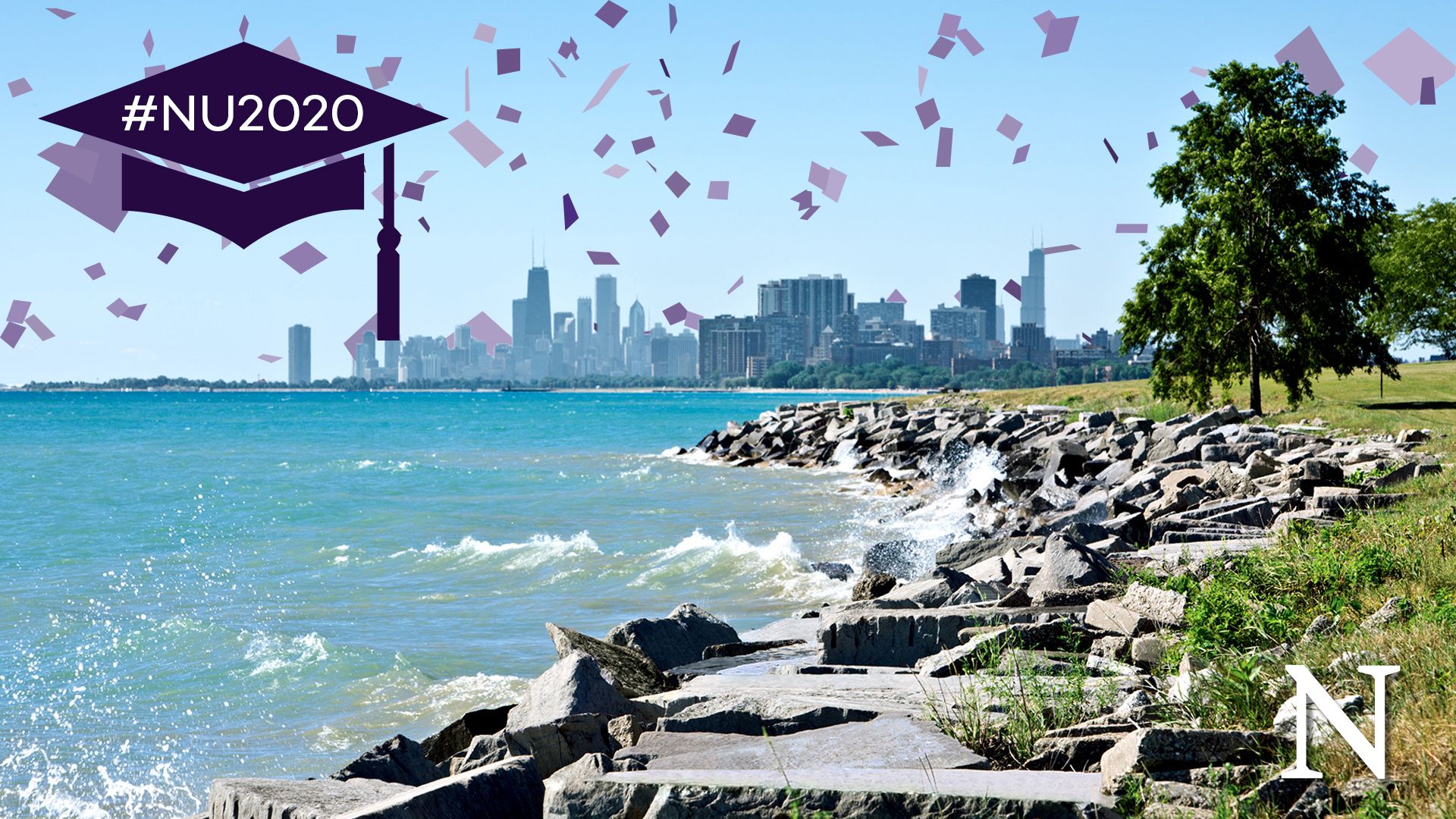 The W&M Alumni Association wants to keep #TribePride alive
Tiffany Beker, Director of Digital Marketing for University Advancement at W&M, highlighted all the efforts that have been invested into William & Mary and their branded zoom inventory. They shared the backgrounds with all of their audiences. That includes prospective and current students, alumni, staff, and faculty.
With the use of multiple channels across the university because of the broad spread of information they had a good response: https://wmalumni.com/gifts-gear/downloads/
They have an alumni base of 100k and a student base of 9K (including grad students). They had about 3500 downloads since they launched the backgrounds in early April. They included at least two shots from each of the graduate schools to offer "something for everyone" in addition to the more iconic locations. They also tried to keep the background aesthetic as something that wouldn't look too out of place if someone was actually sitting/standing "in front" of it (so no drone shots, etc.).
Other Examples of University branded zoom backgrounds
The Office of Communications and Public Affairs at UC Berkeley created a file of 15 custom-made Zoom backgrounds featuring familiar campus scenes, from Memorial Glade to Sather Gate.
"Everyone we spoke to was missing the campus so much, we decided to let them take it home," said Ram Kapoor, Berkeley's chief marketing officer, who asked his team to pull together the images.
Another University that has embraced the fun side of zoom backgrounds is the Unversity of Tennessee, Chattanooga. They created a suit UTC themed and UTC branded Zoom backgrounds and then had some fun and created Zoom backgrounds for students specifically. UTC Admissions put together a set of awesome backgrounds, including mobile-friendly designs.