The university clearing guide to the galaxy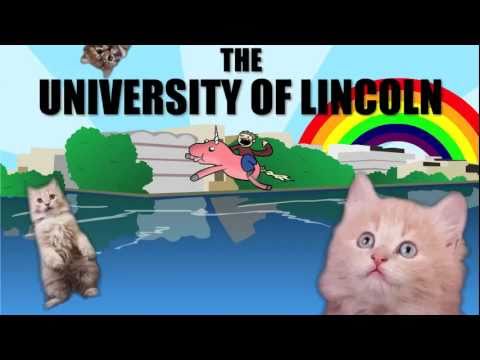 Clearing is that special time of year when a sense of trepidation hangs in the air. Students who didn't receive a place on their chosen university course are given a chance to spin the wheel again.
(For those of you not familiar with clearing, it's a way for universities in the UK to fill any spaces they have left for the forthcoming academic year and for students who don't hold an offer to get another chance of finding a university place.)

Over the last number of years, the global university landscape has changed significantly. Mounting student fees and the economic downturn has resulted in a lower number of seats being filled so when it comes to clearing, universities have been getting creative with their marketing campaigns.

Here in TERMINALFOUR, we love universities who aren't afraid to take risks and get a little creative when it comes to recruiting students which is why in the name of inspiration; we've decided to list some of our favourite clearing campaigns in recent years.

With clearing running in the UK from mid-July to September, there's still time to pull a clever and creative marketing campaign out of the bag so sit back and prepare to marvel at just how creative some universities have gotten.
1. University of Lincoln- We have too many swans!

This campaign was actually first used by the University of Lincoln way back in 2011 but it's just so good we couldn't not mention it. I mean it has just about everything; fuzzy kittens, unicorns, rainbows, courses in witchcraft, ghost detection and dog removal, not forgetting, an abundant supply of swans.

This isn't the only inspired tongue-in-cheek University of Lincoln video that's gone viral; a quick Google search will produce a whole host of videos featuring students fighting dinosaurs and fending off an army of zombies.
These quirky University of Lincoln videos have received millions of views on YouTube proving sometimes the most successful campaigns are just that little bit wacky!

2. Falmouth University

This campaign's a little more serious and unfortunately has opted to feature neither fluffy kittens nor a ready supply of swans but we shall try our mightiest to not hold a grudge.

Falmouth University's clearing campaign uses specially commissioned illustrations to create a sense of nostalgia and a sense of belonging. The eye-catching illustrations and the inviting tag-line, 'We've saved you a place' work to communicate Falmouth's unique culture and many opportunities to potential students.

This campaign was Falmouth's most successful clearing campaign to date proving a simple idea, great illustrations and a clear message are all vital ingredients in a successful marketing campaign.
http://www.nixondesign.com/our-work/projects/ucf-clearing-campaign/
3. University of Sheffield- 'To infinity and beyond'

The University of Sheffield has taken one giant leap in the quest to find students with their 'Go Higher' campaign. The university took a pretty unusual approach to advertising their 2013 clearing places by sending a billboard into space. Yes, you read that right, they sent a billboard into space. The campaign sought to directly appeal to students to set their sights higher and apply for a place at the University of Sheffield.

The names of more than 2,000 current and prospective students as well as alumni and academics were stored on a memory card on board the balloon assisted spacecraft and these students 'onboard' the maiden voyage were encouraged to tweet about it using the #gohigher hashtag and a link to the preregistration page for clearing.

4. University of Hertfordshire

The University of Hertfordshire is an innovative and enterprising organisation that this year was listed in the Times Higher Education top 100 universities in the world under 50 years old. To reflect this innovative approach to education, the university last year launched a creative campaign that encouraged students to turn a negative into a positive.


The campaign takes a playful approach to traditionally optimistic phrases such as, "Every cloud has a silver lining" and transforms them into an informative fact about the university. This campaign really taps into the emotions of students going through the clearing process and it's this empathy and understanding that shines through and makes it such an insightful campaign.

While researching university clearing campaigns for this blog post, we came across some truly inspired examples of effective approaches to higher education marketing. While the campaigns we've shortlisted above have obviously incorporated a considerable amount of time and effort, a successful campaign doesn't have to feature unicorns or a billboard in outer space. Clever use of hashtags and social media can be just as successful as a multi faceted marketing campaign.


Traditionally clearing campaigns have been quite factual and if we're honest a little bit dry so if you are in the midst of crafting your marketing masterpiece bear in mind that creativity, humour and a student-friendly approach can go a long way in getting your university across the clearing finish line.

Tagged:

Clearing

,

Recruitment

,

Marketing campaigns

,

Great Campaigns

Leave a comment