Playing to your strengths is key when it comes to higher education recruitment campaigns, and this is exactly what London Metropolitan University has done with their "Do something you love" clearing campaign. London Metropolitan University has a diverse student body, an unbeatable central London location and a proven commitment to employability.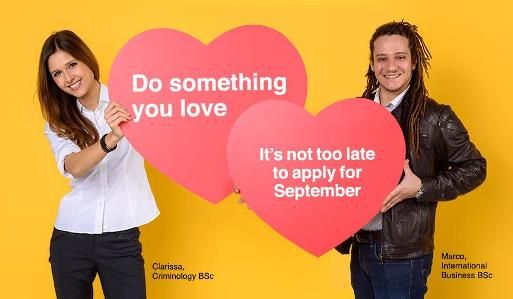 The university have placed these strengths at the heart of their video marketing campaign that includes a TV advert as well as faculty and social media films.
The university tasked film and production company Spectrecom with delivering the campaign (check out an overview
here
). They wanted to create a campaign that would reflect the diversity of the university's student body. The concept was then chosen, using a poetic narrative that would chronicle three students' personal journeys, allowing the film to reflect the main student demographics that the university wanted to target. The finished result is simple yet stunning with the vibrant backdrop of the city of London playing the role of the university's extended campus and the diversity of students, courses and opportunities well represented. The campaign kicked off in October 2015 and the "Do Something you Love" theme has continued this year with a simple clearing message "Do something you love, it's not too late to apply for September". Don't forget to participate in our 2017 Higher Education Digital Marketing & Web Survey.
PARTICIPATE HERE.