Let's talk about our favorite podcasts: HigherEd social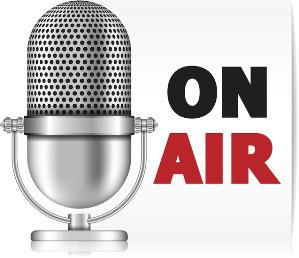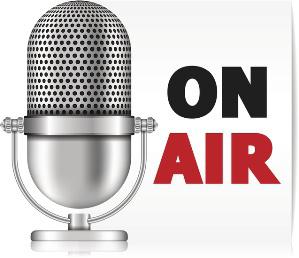 It seems that everyone has a podcast these days and that there's a podcast out there for everyone. Whether you're a fan of true crime, celebrity culture or science, there's a podcast out there to suit you. From getting hooked on Serial to never missing an episode of Desert Island Disks, It's fair to say we're podcast enthusiasts. We've never really talked podcasts on the TERMINALFOUR blog and it's about time we make it more of a regular fixture.
One of the main reasons we love podcasts is that pretty much anyone can start a podcast. You don't have to be an Ira Glass or a Sarah Koenig to get one off the ground. If you've got an honest voice and an interesting perspective – you'll find your audience.
We also love it when someone recommends a podcast to us that has escaped our radar so with this in mind we thought we would recommend one of our favorite higher education podcasts for marketers! (Likewise, readers, if you've got a great recommendation for a must-listen podcast, do send it our way.)
Higher Ed Social
Have you heard of Higher Ed Social? http://highered.social/
Higher Ed Social is a podcast hosted by Lougan Bishop and Jackie Vetrano. They podcast (is that the verb?) bi-weekly and their show is dedicated entirely to those who work in higher education. Each episode, they explore the lives and careers of people who help make colleges and universities work.
Both Lougan and Jackie work in Higher Education marketing; Lougan is the Web & Digital Media Manager for Belmont University and Jackie is a social media assistant for Skidmore College
3 years of Higher Ed Social
There's a fantastic catalogue of back episodes (the podcast is in its third year now) and a lot of fascinating material to get inspired by and lose yourself in. Stick your headphones in and take a listen to some of our favorite episodes below:

michelle tarby & the signs of weakness

Michelle is the director of interactive content strategy at LeMoyne College and she chats about her presentation at Higher Ed Social Media on Giving Days

rebecca stapley & cat litter on ice

Rebecca is the Assistant Director of PR and Multimedia at Nazareth College and she speaks about hiring student workers and volunteers.

ashley budd & the digital ecosystem

Ashley is the Director of Digital Marketing in Cornell University's Advancement Division and she talks about undertaking a major website redesign.

The full catalog of podcasts is available at http://highered.social/ and make sure you follow the dynamic duo on Twitter https://twitter.com/HESpodcast

Tagged:

Podcasts

,

HigherEd

,

Digital

Leave a comment