Great idea: DePaul University, I am DePaul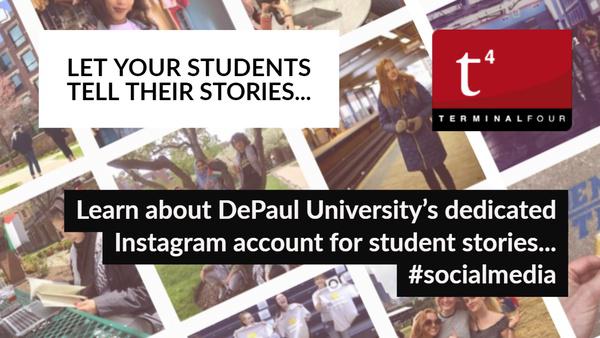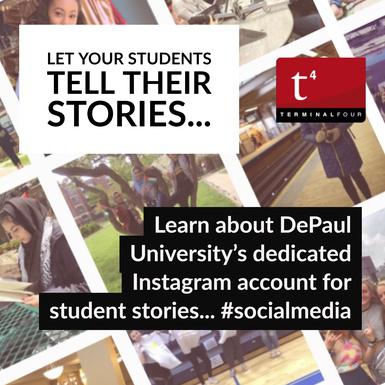 The voice of the student is an incredibly powerful one and thankfully most universities and colleges are making use of it, more and more. From student Snapchat takeovers to blogs, vlogs and Facebook posts; higher education marketers know that students are far more likely to listen to other students.
In our endless research of higher education websites and social media profiles, we are still impressed by the standard of student-led content that's out there. If we had one observation, it's that student led content in the form of a single post or a weekly takeover can get lost among the din of your regular social media posts.
We loved DePaul University's idea of launching a separate Instagram account just for student stories. Their IamDePaul account is home to over 6,300 followers and each week a different student takes over the account for seven days. This idea works incredibly well for a number of reasons; it gives prospective students insight into what life at DePaul is like and it introduces current students to new places, clubs and people.
The range of interests, study programmes and student groups that are covered in this Instagram account is truly impressive. Take a look:
One other thing we loved about this Instagram account was their inclusion of a form in the bio where students can register their interest in being featured in the IamDePaul Instagram account. We are curious, how many social media accounts does your university run? Send us your most unique social media accounts, we would love to feature them!

Tagged:

social media

,

student stories

,

story telling

,

profiles

,

instagram

Leave a comment