Non-fungible tokens, the digital assets otherwise known as NFTs, are soaring in popularity as a way to define ownership of tangible goods and services.
And we've been starting to see a few examples of universities using these unique digital creations, from degree certificates to philanthropy.
In this five-minute read, we uncover new examples of NFT use in the higher education sector and consider how this trend might develop from here.
What is an NFT, and how are they used?
NFTs are a means of virtually designating ownership of real-world goods.
For example, they are particularly popular at the moment as a way to trade digital artwork.
In 2021 alone, the NFT market was worth an estimated $17 billion.
They're not a new concept, but they've steadily been gaining more popularity and varied application since the first was sold in 2014.
NFTs exist on a blockchain (a virtual record of transactions), like cryptocurrencies, with encrypted, one-of-a-kind identifying codes that contain built-in authentication that proves ownership, whether the asset is available to view by others online or not.
NFTs use blockchain, as do cryptocurrencies like BitCoin
NFTs can be sold by the owner—in fact, even a tweet has been known to be traded as an NFT—and they're essentially becoming collectibles, with creators able to include details like a digital signature and royalty rights in the asset.
So how are universities and colleges using NFTs?
Philanthropy
The University of California, Berkley, has used NFTs to sell pioneering research as a fundraising stream.
It auctioned the patented disclosures through an NFT of Nobel Prize-winning cancer immunotherapy research by James Allison last year, making the institution $50,000 to fund further research.
The NFT, sold through Foundation (a live-auction platform for digital art and NFTs), contains digitized forms and correspondence depicting the breakthrough, with the University retaining the patent rights.
The University also announced plans to mint in a similar way another piece of Nobel Prize-winning research by Jennifer Doudna, who co-invented the CRISPR-Cas9 genome editing technology.
Explaining the move, chief innovation and entrepreneurship officer Rich Lyons of University of California, Berkley, said: "There are people who recognize and care about symbols of great science, and even if they never intend to resell the NFT, they want to own it, and they want resources to go back to Berkeley, where the basic research behind these Nobel Prizes came from, to support further research."
Certification
Using NFTs for qualifications makes sense in many ways and is especially fitting for digital courses and degrees.
Duke University in Northern California, for example, used NFT certificates for students in its engineering faculty's fintech program about the fundamentals of blockchain technology.
The University of Georgia's New Media Institute was also among the first to offer degrees as NFTs, as well as the option of keeping a paper certificate. They cited the benefits for students able to share their verified qualifications digitally with future employers, as well as minimizing environmental impact.
Pepperdine University is another to go down this route for personal finance course attendees.
College sports
Athletics is one area where NFTs are booming in a big way at universities, particularly across America.
And the recent relaxation of marketing regulations for student athletes has led to many cashing in on college sports fandom with NFTs.
Last year, the platform Recur established a digital marketplace dedicated to college sport NFTs. It launched with collectibles of more than 100 current and former basketball players across US higher education institutions. Twenty thousand packs are said to have sold out in seconds.
Student work
Given that the main driver of NFTs outside of the higher education sector is art, then surely NFTs have the potential for students to showcase and sell their work to global audiences?
NFTs aren't just limited to the art world either; music students, for example, could do the same and showcase/sell their music. They could benefit financially and get their work worldwide recognition, but also potentially build their entrepreneurial skills and business acumen.
There are many examples already of students heading down this route.
One Indonesian computer science student reportedly sold selfies of himself in front of his screen spanning five days, allegedly making more than $1 million.
But these kinds of extreme uses of NFTs could well be inflating a bubble that will inevitably pop.
Are NFTs here to stay?
With so many varied applications of this technology in the university sphere, it's hard to predict how this will play out.
But, as the University of California, Berkley, has demonstrated, it's a potentially lucrative and innovative means for colleges to tap into philanthropic interest.
When it maintains patent rights, it's hard to see how a university would stand to lose in this regard.
And when it comes to using NFTs as a means of qualification, it also offers some huge benefits, including the fact they can contain unique details about students' individual successes and verification.
However, there would need to be widespread use of NFTs when it comes to recruitment to see significant benefits for job seekers and employers.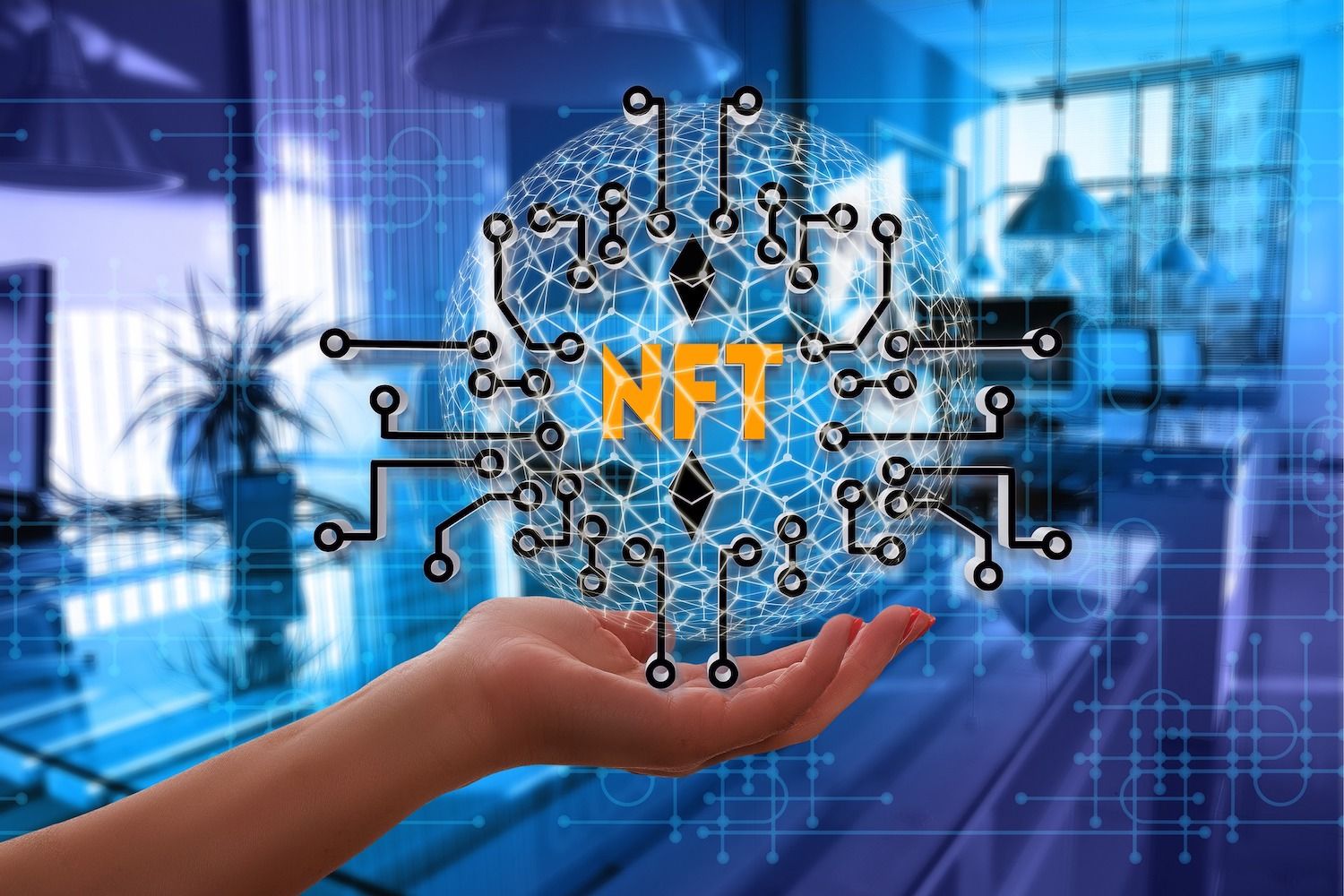 Will NFTs become mainstream in higher education?
But Beau Brannan, the humanities professor issuing NFTs at Pepperdine University, goes as far as saying that the technology could serve as a catalyst for change in higher education.
According to him, using these digital tokens as a publicly visible means of qualification or resumes, with specifics about experiences, pins more importance on individual classes and makes education more "collectible and valued."
This, he explains, has the potential to enable recruiters to find employees with a unique combination of skills and qualifications, rather than a generic degree listing. He also argues that it could make education more accessible and democratic.
With the NFT industry continuing to boom, we're likely to see many more new and interesting uses for digital tokens in higher education over the coming months and years.
But only time will tell which, if any, adaptations for NFTs will cause a paradigm shift in the higher education sector.
---
Have you seen any interesting uses for NFTs at other institutions? And do you think they have a future in the higher education sector?
We'd love to hear your thoughts in the comments below or on social media.