3 tips to become a YouTube sensation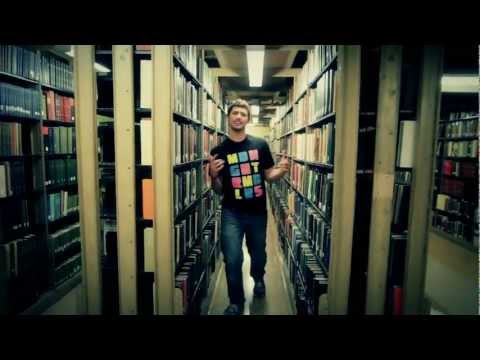 The term 'going viral' no longer conjures images of surgical masks and contagious diseases.
Instead 'going viral' now refers to an image, video, image or link that spikes in popularity and reaches a large number of social media users in a short period of time. Going viral is most often associated with YouTube.
According to results pubished by YouTube, Over 1 billion unique users visit YouTube each month, over 6 billion hours of video are watched each month on YouTube and over 100 hours of video are uploaded to YouTube every minute.
More interesting is that 74% of 14 to 18 year olds and 68% of 19-24 year olds in the U.S. use YouTube, which is 14% more than facebook and significantly more than twitter. Yet institutions of higher education are at best under utilizing it and at worst not using it at all.
Considering these statistics, the question really is, what are you doing on YouTube to promote your higher education institution?
We have created a definitive list of ideas that can completely overhaul how your institution takes advantage of YouTube:
1. Find unique content
Why do YouTube videos go viral? It isn't because they contain the answers to the secrets of the universe. In a 2011 TED talk, YouTube's Kevin Allocca explored the three reasons why videos go viral on YouTube. He cited them as being:
Tastemakers: The people who will introduce your content to a whole new audience. In higher education institutions, the tastemakers are students who have large numbers of followers.
Communities of participation: Creating content that inspires a community to react is the best way to get your video to go viral. Encouraging your student audience to participate in the message being shared will ensure the greatest success of your campaign.
Unexpectedness: It's simple; videos that are surprising, unique and completely unexpected go viral. Captivate your audience by adding a touch of originality, humour and unexpectedness.
Creating engaging content that sells the unique attributes of your college or university is the best way to guarantee the greatest level of interaction with current and prospective students.

Even though it was first uploaded in 2012, we still love the University of Rochester's 'Remember oUR Name' hip-hop video which features the 'Midnight Ramblers' an all-male a capella group rapping about the university's facts and figures. The video highlights the university's creativity, originality, talent and their ability to not take themselves too seriously. It was a huge hit and to date has over 159,000 views on YouTube which for a university recruitment video, is pretty special.

2. Make sure your unique content can be found

It's pointless spending hours creating clever, humorous and engaging content if nobody can find it. The video title should be snappy, direct and descriptive. When someone goes searching for it, unsurprisingly, they should be readily able to easily find it. Take some time to really decide what copyright holder you need to use. Make sure your targeted copyright holder are in the first few words of the title.

When it comes to tagging, don't be shy! Add as many relevant key words to your video.

The same goes for the description. Begin the description with a full URL and be as descriptive and use as many copyright holder as possible. The more relevant copyright holder you include the more searches your video can be found under.

3. Utilize other social media platforms

If you're not popular on YouTube but you do have thousands of followers at your disposal on twitter or facebook, then start posting frequent links to your most recent YouTube videos. If you have an active university blog, then create a blog post every time you upload a video. Sharing your video content across as many outlets as possible is a great way to ensure your message is being seen, heard and shared.

There's no science to going viral but these three tips are a great place to start.

Think of all the YouTube videos you have watched so far this year, are there any that stand out? If there are, chances are they all began with an idea that's both simple and unique, had the good fortune to be shared by the right people and featured a call to action that encouraged viewers to get involved.

Tagged:

YouTube

,

Social media

,

Great campaigns

,

Rochester University

Leave a comment