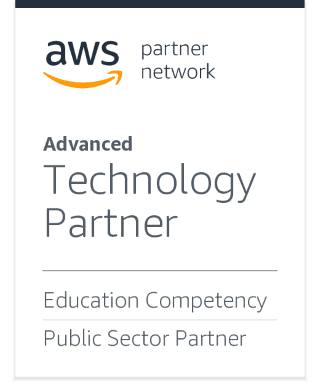 Amazon Web Services Advanced Parters
The Cloud is more than a buzzword – it's an unprecedented shift in how hardware can be provisioned minus the capital expense and prohibitive TCO. Amazon Web Services are the leaders in this field and TERMINALFOUR are proud to be their partners.
TERMINALFOUR's Cloud Hosting Solutions takes the worry out of planning and maintaining your Web and WCMS infrastructure by leveraging Cloud based resources with real human support watching your back.
TERMINALFOUR is an AWS Advanced Partner with a certified competency in deliverings Higher Education projects. We are one of a small number of companies worldwide that specialize in working with Universities and Colleges with the cloud strategies.